Canned: Wild Smoked Skinless Boneless Sockeye Salmon
$10.00 – $224.00
Counting calories or looking for a nutrient and protein rich healthy meal?
Our #1 quality Sockeye Salmon from the Pacific North-west is perfect for your next healthy lunch, dinner, or snack!
Is Canned Smoked Salmon Healthy?
Each can is hand packed with only a pinch of sea-salt.  No oil or water is added and then it is smoked in a natural hardwood smokehouse. Cooked in its own natural oil produces a finished product that is rich in flavour and packed full of rich nutrients.
When you open a can you can't resist mixing it up and taking a bite directly from the can. WOW! Flavour that explodes in your mouth leaving you wanting more. Taste the difference that quality makes. One bite and you are hooked.
Easy Appetizer Recipe
Mix 1 can smoked salmon with herbed cream cheese. That's it! …Really!
Now you have a pate or spread for crackers, or stuff into mushroom cap-top with cheese and bake for irresistible smoked salmon mushroom caps. Simple Easy Yummy!
Nutrition Profile: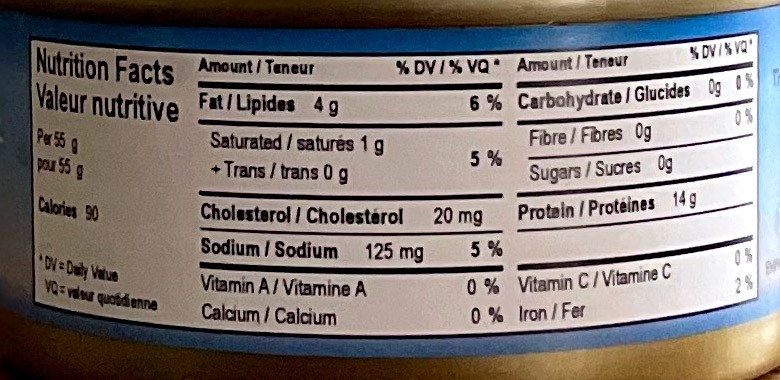 Canned salmon is rich in protein, vitamin D, calcium (from the bones) and healthy omega-3 fats.
Omega-3 fats are heart healthy fats.
Promotes healthy brain development in babies.

Canada's Food Guide

recommends consuming at least two servings of low-mercury fish such as salmon each week
Read this article about the healthiness of canned salmon
Looking for more recipes?